Talents
Today we talk about the most important topic talents. As we heard from our elders that in this world everybody born with some talents there's no one in the world who don't have any capability. Yes, some people have unique talent also that's the reason some people don't understand and came to know about there talent. Some people who know about there talent those people use that talent in life to become successful. But sometimes some people have unique talents that people either ignore that talents or sometimes they don't recognise their talent. It seems that those people who use their talent as for there career they become successful in life because they do that work and use that talent by enjoying it. For example, if someone has a talent of singing if someone would love to sing than if that person uses his/her voice as a career than that person never feel bored and enjoy to do that work also beside it he/she get success in it.
If someone has talent dancing and acting than those people one day came on either television or on the big screen in cinemas as there are so many stories we heard about actor actress in Bollywood. As if we read the biography of any celebrity not only actor actress but also of any successful minister or any successful businessman. Then also we saw one thing they used their own talents in there life. Sometimes some people ignore their talent and took steps to sacrifice their happiness just because to fulfil there parents dream. But sometimes some people become selfish in such cases they don't think about family or society they do that whatever they want also such people have strong will power so these kinds of people become successful one day. Sacrificing for the family is a good thing but sometimes they forget that in this world every parent wants to see their children succeed. It doesn't matter what you choose in life your path and your destiny should be right and if you have will power than one day you must achieve success. Also, one thing Matter in life is your skill it is necessary to know what things you can do best because the thing in which you take the interest you get success in that field.
Let's talk about some celebrities now by giving example. Nowadays we all are a fan of Janvi Kapoor, Sara Ali Khan, Ranvir Singh, Varun Dhawan, Tiger Shroff, Alia Bhatt and so on. We would like to see their movies, we are a fan of them. Some are a fan of Varun Dhawan some are a fan of Parineeti Chopra, some are a fan of Sushant Singh Rajput and so on. These celebrities have a fan following. Their fans would like to see their movies because of there face and there acting. You Suppose one thing if any of them if don't know acting then do they get any offer for a movie? Or do they get more n more fan following? The answer is no because the audience would like to see them on a big screen because of there acting and there face also it sometimes depends upon what kind of movie it is. So basically these all celebrities know how to act how to dance how to perform. These celebrities do there work in a proper way because of there talent. They have the talent to act they have the talent to dance they have the talent to give the best performance. They have command and complete focus on there work. Also, we know that acting is not a simple thing. To create one scene it takes at least one week or one month to complete one scene of a movie until the director gets that kind of scene whatever he wants. Sometimes the audience listens to a song of a movie or sees any trailer of that movie they judge that movie is either good or bad. But the audience doesn't think about how much hard work an actor or an actress do to shoot there film.
Even we all know that to become an actor/actress and to come on a big screen is not a simple thing. One should need to struggle a lot until they start getting offers to work as an actor in big movies. Sometimes it takes moreover a year to become successful in these things. But those who have the talent and strong will power they never lose their confidence they do hard work more n more even a lifetime to get successful.
The same thing happens in professional life some people get any job somewhere they work under there boss sometimes some people do hard work and an extra part-time job. So because of there talent and strong will power they never lose their hope and at the age when they get retired their salary and their post will be so high.
Also if we talk about cricketers as we all have seen the movies based on the biography of M.S. Dhoni, Azhar Ali and Sachin Tendulkar. We noticed one thing that they all have struggled a lot in there life to become a successful cricketer. They never lose their hope. Guys, sometimes it happens that success comes late in life but it comes one day because of our talent and Strong will power, between the journey from nothing to everything it is necessary to faith in yourself then only you can get success.
The same things we saw if we read the biography of Modi Ji and other politicians like Rajendra Prasad etc. We know that they both are poor but one day they become successful in life. Narendra Modi became Prime Minister of India and Rajendra Prasad was the first president of India. They wrote their success story because of there talent and strong will power. Because without talent and strong will power you can't do anything in life. Without talent, you can't get that thing you disserve.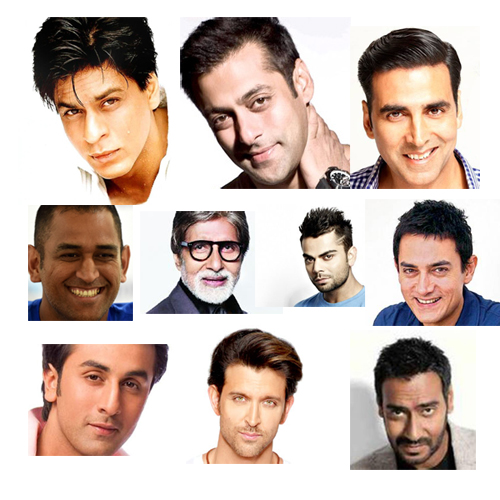 The above you can see those celebrities who wrote there success stories on the basis of there talent and strong will power if they can why not you?
Conclusion:- If we use our talents to generate income sources then we achieve success in a short time.
Question:- Why you don't use your talent into your passion?
Jai Hind Jai Bharat